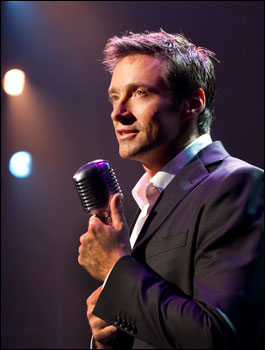 Artikel dari Variety tanggal 4 Januari 2012 (yeah.. old news..) menyebut kelanjutan dari keterlibatan Danny Elfman, atau lebih tepatnya ketidakterlibatan Danny Elfman di Houdini, berikut kutipannya:

Capitalizing on Hugh Jackman's recent B.O.-busting Broadway stint, producers of developing tuner "Houdini" have confirmed the show as Jackman's next Main Stem project, targeting a 2013-14 opening for the new musical with a score by Stephen Schwartz and book by Aaron Sorkin. Jack O'Brien is onboard to helm.

Project has been brewing for a couple of years, but Jackman's rumored attachment hadn't been officially confirmed before. Danny Elfman was previously onboard to provide the tunes.

Baca lengkapnya di

sini

. Ah...