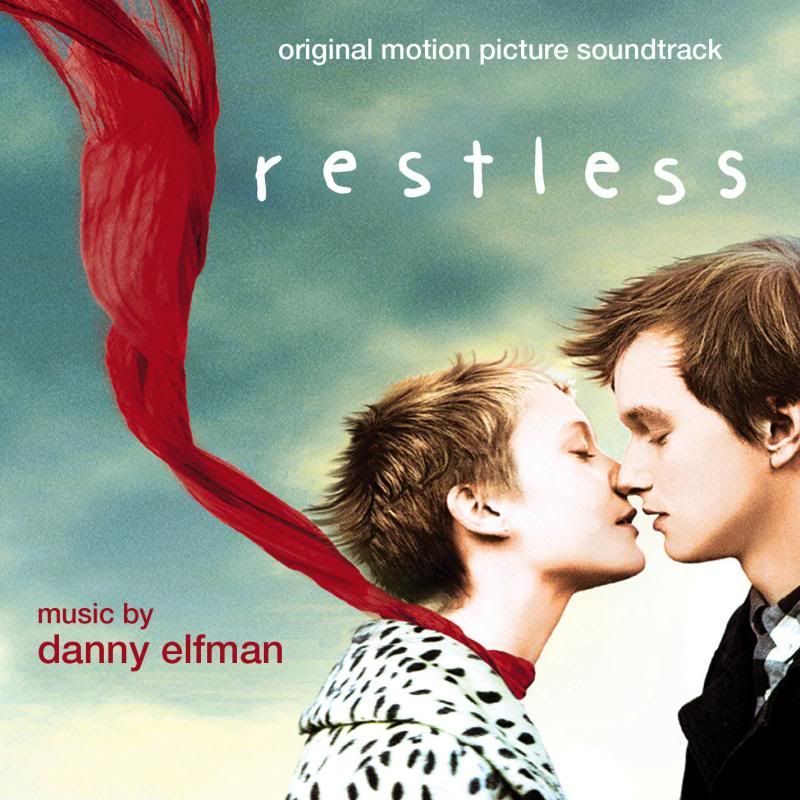 Studio: Imagine Entertainment, Sony Pictures Classics (distributor), Columbia Pictures (distributor)
Sutradara: Gus Van Sant
Composer: Danny Elfman
Tanggal rilis film: 12 Mei 2011
Tanggal rilis album: 5 November 2013
Label: La-La Land Records

Track list:
1. titles 2:41
2. battleship 1:09
3. reconciliation 1:26
4. sorry for your loss 1:54
5. waterbirds 1:43
6. meet the parents 2:20
7. on the beach 2:09
8. hiroshima 1:06
9. morning affair 1:33
10. morgue 1:18
11. crime scene 2:45
12. death scene 2:06
13. happy dead girl 1:11
14. battleship 2 1:50
15. a ghost 1:00
16. the letter 1:34
17. parents' grave 1:49
18. weepy donuts 3:31
19. enoch's goodbye 1:21
total album time: 34:25

La-La Land Records and Sony Pictures Entertainment present the original motion picture score to the 2011 feature film drama restless, starring Mia Wasikowska and Henry Hopper and directed by Gus Van Sant. Renowned composer Danny Elfman (EDWARD SCISSORHANDS, BATMAN, SOMMERSBY, BLACK BEAUTY) crafts another notable original score – a delicate, but stirring work, in the vein of his music for MILK and SILVER LININGS PLAYBOOK, that expertly finds the heart and soul of Van Sant's delightfully offbeat romantic drama. Produced by Danny Elfman and mastered by Patricia Sullivan at Bernie Grundman mastering, this special release is limited to 2000 units and includes exclusive, in-depth liner notes from film music writer Tim Greiving which feature comments from director Gus Van Sant. The attractive art direction is by Dan Goldwasser.

Klik di

sini

.